June 2016 Newsletter
Plugging the leak in our talent pool bucket
Trying to fill Indiana's talent pool for critical jobs is like carrying water uphill in a bucket that has a hole in it. No matter how fast we run, we will never keep up with the demand for high skilled talent unless we patch that hole. One of the leaks in our talent pipeline is at the very beginning – in early childhood education.
Answering the tough questions on quality of life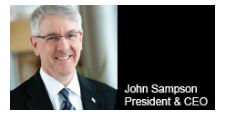 Last week, I was invited to a public meeting in DeKalb County, and I was asked several direct questions about the mission of the Regional Partnership and our focus on business development. I welcome these very direct questions because they reveal that investors, stakeholders and member cities and counties care deeply about our work together as a region. The questions are candid, sincere and deserve equal candor in reply.
Planning Major Markets trip to Chicago
As we work toward our mission of increasing business investment in the region, our business development team is finalizing plans for the first Major Markets outreach trip, which will be the week of June 13 in Chicago. The outreach team, made up of Regional Partnership staff members, Local Economic Development Organizations (LEDOs) and regional stakeholders, will attend industry trade shows involving commercial design, data centers and medical devices. The goal of the trip is to build our network of business decision makers in these key sectors. The team will also host receptions at two trade shows and conduct additional meetings with other contacts in the Chicago area. The outreach trip represents an important milestone in building a new model for our business development efforts. More outreach trips – and opportunities for regional stakeholders to participate – will be coming soon. Want to learn more about our business development efforts? Contact Alan Tio to learn more.
Vision 2020 Update
Skyline Tower receives $2.8 million in Regional Cities funding

On May 17, the Regional Partnership hosted a news conference to announce Regional Cities Initiative funding for the Skyline Tower project, a $44 million public-private-partnership between Great Lakes Capital and the City of Fort Wayne supported by $2.8 million in Regional Cities Initiative funding. During the regular monthly meeting, the RDA board heard presentations from leaders at the University of Saint Francis and Trine University about projects that involve $33.5 million in investments in qualify of place projects.
The City of Wabash joins Permitting Excellence Coalition
The City of Wabash joined the Permitting Excellence Coalition (PEC) in May. This brings the PEC to 14 jurisdictions – up from just nine in 2015. Currently, the group is working to build and create effective engagement with the permitting taskforce while also working to develop a sustainable funding mechanism. The next meeting is scheduled for mid-June. To learn more about streamlined permitting or the PEC, contact Amy Hesting.
Regional Food Network focus groups
The Northeast Indiana Regional Food Network, led by Wells County Economic Development with support from the Regional Partnership, recently hosted focus groups to bring together farmers, food buyers and related stakeholders to review key findings of the Northeast Indiana Food Network's Phase 1 Report recently completed by Manheim Solutions, Inc. In the focus group, participants provided input on the priority of possible projects. For more information on the Northeast Indiana Regional Food Network, contact Alex Knollengberg.
National media notices Northeast Indiana
As a result of national public relation efforts, the Northeast Indiana Regional Partnership secured articles in four national media publications resulting in more than 50 million national media impressions. Entrepreneur Magazine featured millennial entrepreneur Jamal Robinson, owner of Desiar, online and in the May print edition where Robinson is highlighted on the two page spread preceding the article. Parents.com featured Northeast Indiana business Capeable, a company that manufactures weighted products, in an article endorsing the Fort Wayne, Ind. made products on their website. Thrillist published its online roundup of the "25 Best Small US Cities to Spend the Weekend", featuring Warsaw, Ind. Mic.com published an article about the sport of goalball at Turnstone.
Additional Links
Leaders connect with young emerging talent at Northeast Indiana networking event
Using Gallup StrengthsFinder for team building
FAFSA Completion Competition results

The Big Goal Collaborative and NIPSCO have released the results of the regional FAFSA Completion Competition for regional high schools. The three winning high schools will award a graduating senior a $1,500 scholarship. To see a list of the winners, read the full press release. Want to learn more about the Big Goal? Contact Domini Martin to get connected.