Board Chair Welcomes President & CEO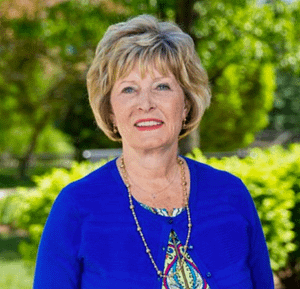 As we look forward to welcoming Stephane Frijia as our new President and CEO, I wanted to share my personal observations and desires for him as a leader and for the future of our organization. With Stephane's background and experience at the Greater Phoenix Economic Council (GPEC), he has clearly been a key contributor to an aspirant economic development team in one of the fastest-growing regions in the country. Throughout the search process, Stephane demonstrated superior readiness to embrace the challenges ahead with an expected outcome of success.
Stephane's background in building strategies that supported the diverse growth of the greater Phoenix area will complement the incredible work already being done in Northeast Indiana. As technology drives global access and opportunity without boundaries, leaders in economic development must have a proven record in data intelligence and international marketability. Stephane brings experience and a record of success in both. During his time at GPEC, he was responsible for the development of innovative research capabilities to support domestic and international business attraction efforts.
Stephane brings the right mix of growth strategy and target industry expertise to the Regional Partnership. Through my personal involvement on the board of Agrinovus Indiana, an initiative of the Central Indiana Corporate Partnership, I have witnessed firsthand the potential for our region in similar and complementary development initiatives in our target industries. Stephane has direct experience in cluster development, and I can't wait to unleash that potential for our region in collaboration with our industry leaders.
As Stephane and his family transition from Phoenix, I invite all of you to help extend a warm, Hoosier welcome to them! I encourage you to share some of your favorite spots with Stephane through your interactions with him, helping them to find all of the hidden gems we have in our region. I'm sure a special invitation to your favorite local hangout, restaurant or community event would be greatly appreciated.
I'm looking forward to working with our new CEO and all of you in embracing a bright and exciting future for the Regional Partnership and Northeast Indiana!
Blessings to you all for your continued support of all things Northeast Indiana.
– By Huntington University President Sherilyn Emberton, Regional Partnership Board Chair