September 2016 Newsletter
Middle Waves Music Festival Putting Northeast Indiana on the Map
Middle Waves is an all-ages "destination music festival" that will feature 29 acts on three stages, with food, beverages, art, and river experiences galore. The musicians will represent an eclectic mix of genres, including indie rock, hip-hop, electronic, and Americana. How will Middle Waves' success benefit businesses across the region? Matt Kelley, co-chair of the Middle Waves Music Festival, answers that question in this month's Featured Story.
Humility, Regional Pride, and Regaining Our Swagger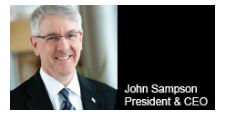 In church this past Sunday, the sermon theme was "humility". It struck me immediately, "This is a subject that Hoosiers know well!" Indiana's tagline for our bicentennial celebration is "Honest to Goodness Indiana". While we respect humility and an honest critique when we could do better, at what point do we hold ourselves back because we discourage a healthy dose of confidence in our unique skills, gifts, and abilities?
Get Involved in Major Markets East Coast
The business development team is planning the second "major markets" trip of 2016. The team travel to multiple east coast markets thanks to the new direct flight from Fort Wayne International Airport to Newark Liberty International Airport. We are building a team of 10 regional stakeholders to participate in meetings with company owners and executives in the New York, New Jersey, and Philadelphia corridor during the week of October 17. Our team will build connections in the medical device, specialty insurance, and vehicles sectors in order to promote business opportunities in Northeast Indiana. These outreach trips allow us to build a network of global decision makers who are familiar with the great momentum that is building in Northeast Indiana. How can you help? Let us know if you are interested in participating in the trip or have suggestions on contacts or companies we should look for in those markets. Contact Director of Business Development Alex Knollenberg for more information or to learn how you can participate in our business development efforts.

Vision 2020 Update
Strengths Coaching Network Focuses on Outreach
The Northeast Indiana Strengths Coaching Network is a program designed to connect regional employers and industry leaders to the region's New Tech schools. The network uses the Clifton StrengthsFinder, a professional development tool, to help students uncover and build their talents. In March 2016, the Regional Partnership received a grant from the Schwab Foundation to continue to build the network. So far, the region has 23 Gallup-trained Strengths Coaches. Amy Hesting and Sonya Snellenberger are developing the Northeast Indiana Strengths Coaching Network through regional outreach efforts. To learn more about the network, contact Amy Hesting.
Northeast Indiana Regional Development Authority Update on Projects

As of August 16, the Regional Development (RDA) Board has approved six projects and has one project pending approval by the Indiana Economic Development Corporation (IEDC). The seven approved and pending projects are in five different Northeast Indiana counties including: Allen, DeKalb, Huntington, Steuben, and Wabash. The RDA has allocated more than $11 million dollars and leveraged almost $85 million in other investments. To learn more about the Road to One Million or the RDA, visit the website or contact Michael Galbraith.
MLA Members Recognized for Leadership

Two Millennial Leadership Alliance (MLA) members were named in KPC Media's 20 Millennials Making a Difference list. Laine Mello, a three-year MLA member, works at Design Collaborative and serves on the communication committee. Katie Robinson, a two-year MLA member, works at the Fort Wayne-Allen County Airport Authority and serves as the chair of the high school mentor committee. To learn more about the award, contact Sonya Snellenberger.
A Focus on Pre-K and Post-Secondary Education
In August, the Big Goal Collaborative focused on two parts of the cradle to career continuum— pre-K and post-secondary. At the August Regional Opportunities Council (ROC) meeting, Kent Mitchell, vice president of outreach and partnerships at Early Learning Indiana, kicked off the discussion about pre-K and its impact on business and workforce. The College to Career Action Team (CoCat) met with Jordan Brockman, internship program manager at Fort Wayne Metals, to discuss strategies around developing a regional internship program to benefit regional employers. For more information on the Big Goal, please contact Domini Martin.