New Haven
Found on the eastern side of Allen County and east of Fort Wayne, New Haven is positioned just off of I-469. This city is home to a bevy of industrial businesses that make use of the direct access to I-469 for transportation. Companies such as Trelleborg, Cummins and Continental Diamond Tool have found locations in New Haven to meet their manufacturing needs. With access to various communication services and a major industrial services community, New Haven is a hub for companies looking to expand their operations into the Fort Wayne area. The ease of access to the interstate makes for a location with numerous options for new businesses. Living in New Haven is just as rewarding as having your business there. New Haven is home to Brew Haven, one of the largest beer festivals in the region, welcoming more than 2,000 people. The town also holds the New Haven Canal Days Festival, which began in 1958 when a canal boat was brought to New Haven during the event. Throughout the years the festival has undergone many changes and adjustments, but it has been held downtown since 1987 with traditional fair food, midway rides, and an arts and crafts show.
Woodburn
Found on the east side of Allen County, near the Indiana-Ohio line, Woodburn is a growing community. Woodburn is home to a BF Goodrich plant, which employs a large number of Allen County's manufacturing employees. Woodburn is located next to U.S. 24, the connecting highway for the Fort to Port improvement project. This project allows Fort Wayne to have ease of access to Ohio's port, Toledo, via U.S. 24. Fort to Port is providing much more reliable shipping methods for industries such as manufacturing in areas like Woodburn.
Whether you are looking for the hustle and bustle of downtown life, a family-friendly neighborhood, or a scenic home along a backcountry county road, Allen County is a great fit, with opportunities to grow personally and professionally.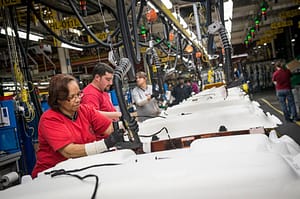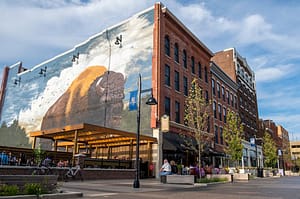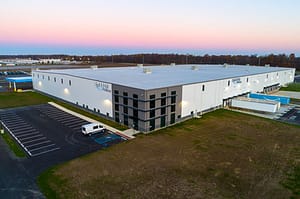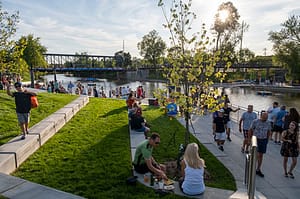 Learn more about Allen County by visiting Greater Fort Wayne's website or VisitFortWayne.com, the visitors bureau website.