Learning Link plans meeting on 'The Big Goal'
News Coverage:
Learning Link plans meeting on 'The Big Goal'
Posted: Thursday, May 30, 2013 12:00 am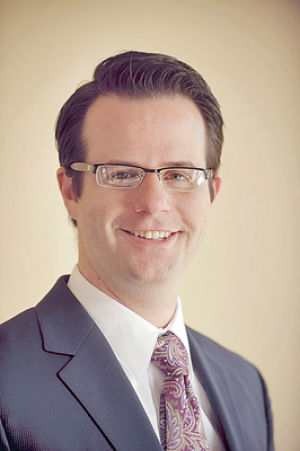 Ryan Twiss, Big Goal Collaborative Director
AUBURN — Local community members are invited to learn about northeast Indiana's "Big Goal" to increase educational attainment at a meeting June 18 from 4-5:30 p.m. at Bridgewater Golf Club. Those attending will meet regional and local leaders who recognize that educational attainment leads to improved quality of life.
Reaching "The Big Goal" will mean raising the percentage of working age adults with a high quality degree or credential to 60 percent by 2025. The region currently stands at fewer than 35 percent; DeKalb County stands at fewer than 30 percent.
Speakers will include Ryan Twiss, director of The Talent Initiative; Katy Silliman, Vice President of Regional Initiatives; and John Sampson, President and CEO of the Northeast Indiana Regional Partnership.
DeKalb County is one of 10 northeast Indiana counties involved in a regional economic development initiative based on increasing per capita income. Judy Sorg, director of the community foundation's education initiative, works closely with the regional group to represent DeKalb County and share Learning Link's model of engaging community members and program providers around common educational goals. Learning Link has been working to improve the level of educational attainment countywide since 2009 by providing a platform upon which community members can work together through continuous learning to improve the quality of life for all.
"To make the most of Learning Link in DeKalb County and contribute to the whole of northeast Indiana, it's crucial that we're aware of regional efforts to align organizations' strategies and measure success," said Jeff Burns, chair of the Learning Link steering committee.
Those planning to attend the meeting should RSVP to Julie Isbell at the DeKalb County Community Foundation, 925-0311, or JIsbell@DeKalbFoundation.org, by June 14. For more information, call Sorg at 925-0311 or email JSorg@DeKalbLearningLink.org.